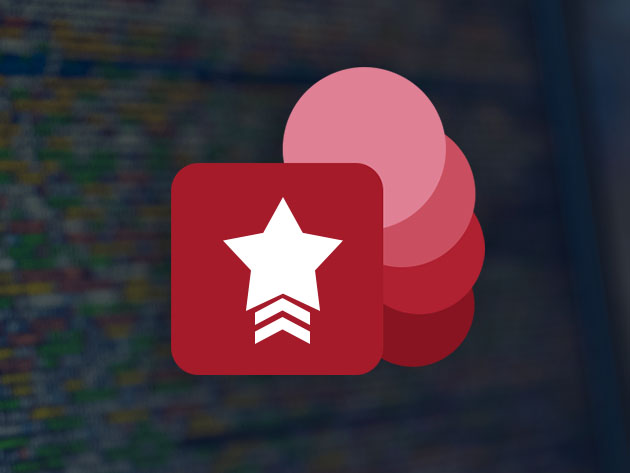 Microsoft Access Complete Course: Beginner to Advanced
172 Lessons (13h)
Course Introduction and Exercise Files

Access Overview - Quick Overview of Access Interface

Access Overview - Fundamentals of Access Objects

Access Tables - Working with Table Data

Access Tables - Creating Tables in Your Access Database

Access Tables - Microsoft Access Table Exercise

Access Tables - Working with Access Table Relationships

Access Queries - Working with Access Select Queries

Access Queries - Query Calculated Fields

Access Queries - Summarizing Data in an Access Query

Access Queries - Working with Access Action Queries

Access Queries -- Querying Multiple Tables with Query Joins

Access Queries - Parameter Queries

Access Forms - Building Data Entry Forms

Access Forms - Working with Form Data

Access Forms - Form Controls

Access Forms - Formatting Options

Access Forms - Building a Database Swithboard

Access Forms - Interacting with Queries through Forms

Access Reports - Building an Access Report

Access Reports - Creating Calculated Controls

Access Reports - Advanced Report Group Options

Getting Started with Microsoft Access VBA

Working with Access VBA SUB Procedures and Functions

Understanding and Working with Access Objects with VBA

Foundational VBA Programming Concepts

Working with the Access Recordset Object

Debugging Access VBA Code

Access VBA - Project #1 Working with Access VBA SUB Procedures
Master All Microsoft Access Tools in One Package
Kyle Pew

Kyle Pew | Microsoft Certified Trainer

4.6/5 rating on Trustpilot: ★ ★ ★ ★ ★ ★


Kyle Pew is a Microsoft Certified Trainer (MCT) and a certified Microsoft Office Master Instructor and has been teaching and consulting for the past 10+ years on various computer applications, including Microsoft Office Suite, SharePoint End-User, and VBA (Excel and Access).
Terms
Unredeemed licenses can be returned for store credit within 30 days of purchase. Once your license is redeemed, all sales are final.
All reviews are from verified purchasers collected after purchase.
I'm about 75% of the way through this course, and it is awesome! It is broken-down into many very short lessons (about 3 to 6 minutes each). Each lesson teaches you something important and then give you time to try it. It's also easy to follow along as he teaches it to you. It's covering all of the basics, including Design Decisions and common issues, that you'll run into when trying to create your own database/application. He uses a very good example of a small business that sell food products, and he has an example database with lots of good data in it. Later we will cover using Visual Basic which should allow you to do almost anything you'd like to do. Highly recommended.
May 10, 2023
The instructor is excellent and explains every action in detail. I just started the course a day or so ago, but I know I am going to like it till the end.! The good bang for the buck.
Nov 13, 2022
The instructor was clear and informative. I've been programming in VBA for 22+ years and I still learned things that I never knew. I hope he does more advanced Access courses in the near future.
Nov 6, 2022
I can't believe I got this product at such a low price. I absolutely love your website. This Microsoft Access course is exactly what I've been searching for. What a great product, I'm learning lots of new things. Thank you so much.
Oct 22, 2022
Love the way it is structured, very logical and easy to follow. The instructor is very good at the way he presents the lectures.
Sep 26, 2020
very well explained, from my point of view, especially for beginners. The lessons was well structure, I was able to comprehend it even to understand, what Access was all about.
Feb 2, 2020