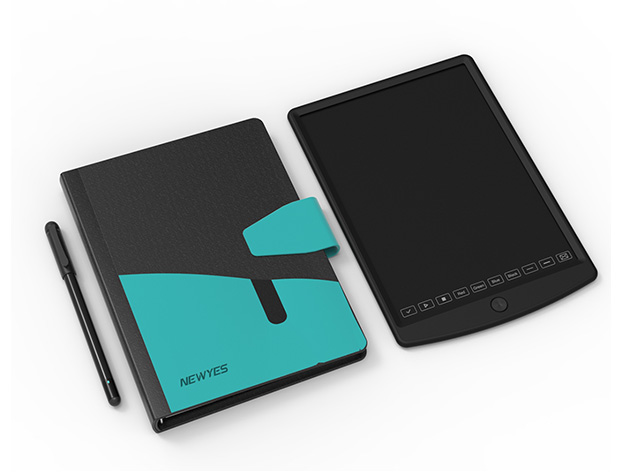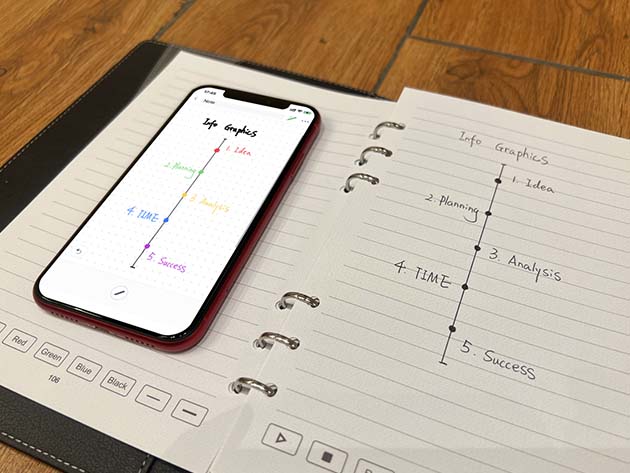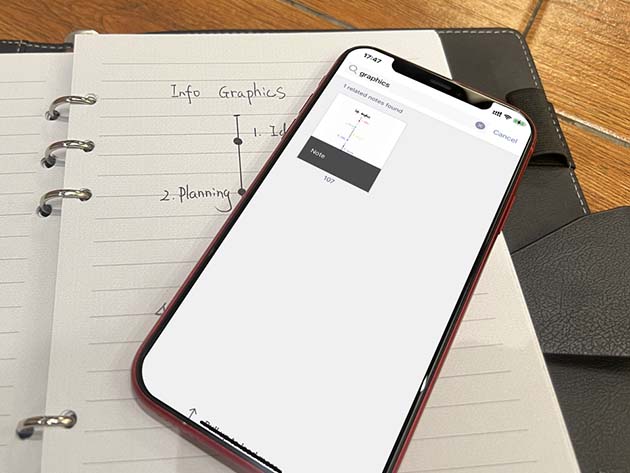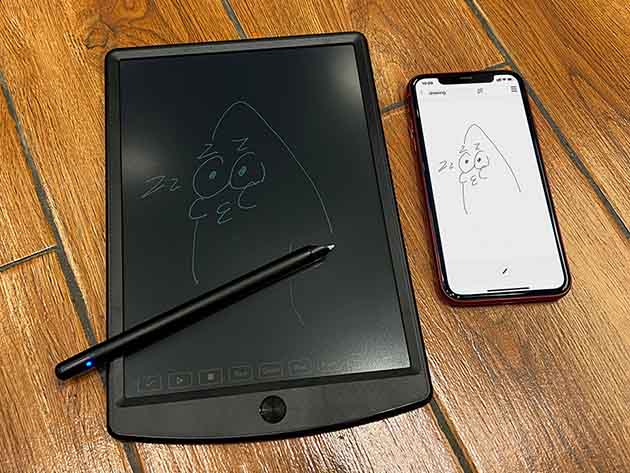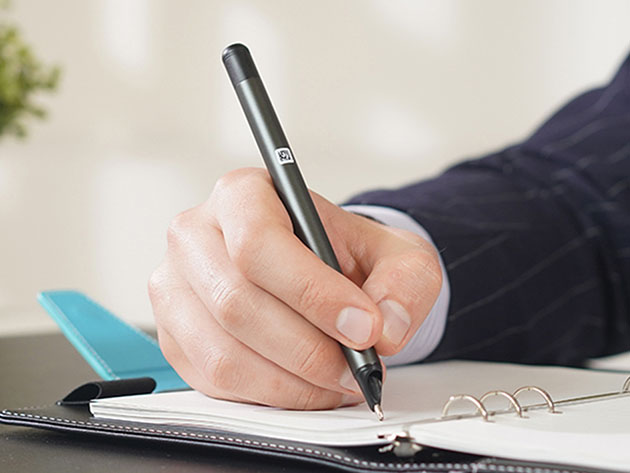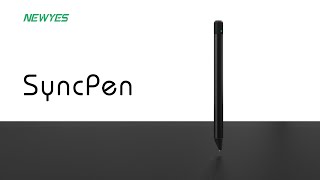 SyncPen3: NEWYES Smart Pen
by Shenzhen Newyes Technology Limited
Now on Its 3rd Version! Switch the Writing Color & Thickness from Your Notebook with the New Toolbar
Description
You probably remember SyncPen 2... As you should! That smart pen helps you switch between writing traditional notes and electronic editable notes. Now it's making a comeback on its 3rd version!

SyncPen 3 keeps all the features that you love about it. With a motion-tracking sensor on the inside, the pen turns everything you write into digital text, converting your hand-written notes and hand-drawn doodles and sketches into editable digital files.

So what's new? You can now switch the writing color and thickness from the Notebook thanks to the new, quick toolbar. The matched LCD pad is now lighter and thinner. It lets you take notes in different colors, while also allowing you to perform activities like directly sending your notes as an email to others, collaborating with teams to share notes, and even recording audio logs alongside your text. Lastly, SyncPen 3 has lower power consumption but larger storage. All upgrades!
Successfuly funded on Kickstarter!
Converts hand-written notes & hand-drawn doodles and sketches into editable digital files
Allows capturing 360°angles of notes, not at a specific angle
LDC writing pad enables paperless writing & can also be used in offline mode
Identifies 66 languages & imports handwriting into text
Synchronously records your audio with the note
App keeps & sorts your notes by word or date
Converts into a variety of format; from an MS Word document to a PDF or a JPG
What's New?
Quick toolbar. Switch the writing color & thickness from the Notebook
Lighter & thinner LCD pad. More comfortable note-taking experience
Energy-saving. Has lower power consumption but larger storage
Specs
Specs
SyncPen 3 Smart Pen

Color: blue
Materials: aluminum alloy
Dimensions: 6.69"L x 0.39"W x 0.39"H
Motion-tracking sensor
360° angle capture
Battery life: 8 hours
66 languages
Bluetooth 5.0
Low power consumption
Large storage
Notebook

Color: blue
Materials: paper, PU leather
Dimensions: 9.65''L x 7.48''W x 0.98''H
Quick toolbar
LCD writing pad

Color: black
Materials: plastic
Dimensions: 8.86''L x 5.79''W x 0.31''H
Allows sharing notes
Records audio logs
Has offline mode
Lighter & thinner

Manufacturer's 1-year warranty
Includes
1x SyncPen 3 Smart Pen (Blue)
1x Notebook (Blue)
1x LCD Writing Pad
3x Ball Point Pen Refill
3x Plastic Refill
1x Micro USB
1x User Manual
1x Test Paper
Shipping
Ships to Contiguous US
Expected Delivery: Dec 23 - Jan 30
Terms
No returns. Exchange if defective.